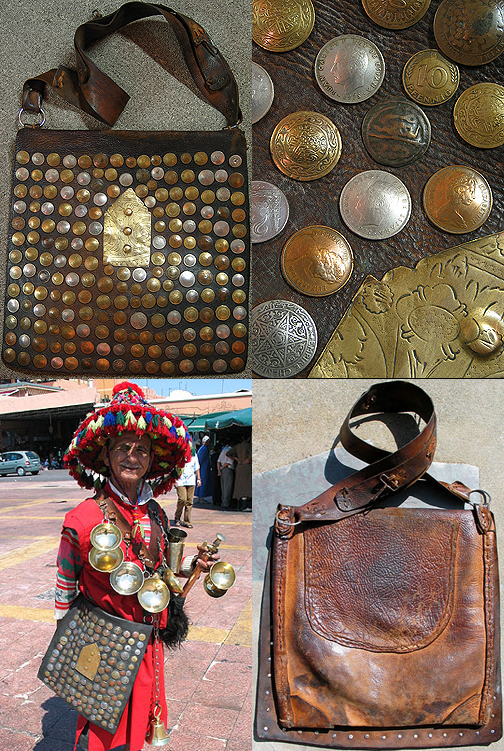 Collectible Water seller bag
This collectible bag is original and was worn by a Moroccan man, also called the water seller. The water seller is normally dressed in colorful dress, wanders around the market (souk) ringing brass bells and offers water from his traditional leather pouch, specially treated to hold water. Water is served in beautiful brass cups. This leather bag is used to hold personal belongings and coins that the water seller receives from individuals who buy water from him. Overtime, when the water seller sees a coin that he likes to keep, he would mount it on his bag like this one and he ends up with a unique and special collection. Many of the coins on this bag came from different countries brought by people who came to visit Morocco.
The images will say it all about this bag.
Name: Water Seller Bag
Size while closed: 19"W x 19"H
Strap: 41"L x 3"W
Number of pockets: 3
1 Main pocket: 17" x 17"
1 small front pocket: 13" x 12"
1 small pocket: 11" x 10"
Material: 100% leather and antique coins.
Weight: 7 lbs
Conditions: excellent
Status: Antique
FREE SHIPPING!
Quantity Available: 1
Price: $1,400.00