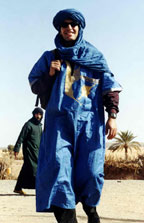 We design and organize Excellent Personalized Tours To Morocco
Give us a chance to help you with your trip and we will give you many chances to explore the charming Morocco!
Whether you are an organization or individuals, get your group together and you can choose your date of departure for the same or different personalized programs and contact us. Also, tell us about your interest and a pleasing program can be put together just for your group! and that is Addi's Expertise and know-how :)
Email Addi with your ideas: tours@moroccancaravan.com
Moroccan Caravan proudly presents tour programs to Morocco. We will work with you to arrange an excellent program that fits your interest. Morocco is a complex and diverse country that has long been the crossroads between Europe, the Middle East, and West Africa. Accompany our caravan as we traverse this remarkable, culturally rich country.
Moroccan Caravan tours take you from the coast of Morocco, across its magnificent mountains, to its rolling sand dunes in the dazzling south. As a native of Morocco, I will introduce you to my homeland. I will give you the opportunity to get close to the culture and learn from local people. I will open the doors and allow you to explore areas typically inaccessible to the average visitor. You are guaranteed to gain an appreciation of the warm hospitality that makes Morocco famous, while also learning about Morocco's evocative culture, experiencing its colorful medieval cities, and exploring its varied geographical landscape.
Email us to help you go on the best journey you will ever dream of.
Addi Ouadderrou
Owner and Director of Moroccan Caravan Tours
Tours
View a detailed itinerary of our Morocco Grand Tour 14 Days, Departs according to your party's dates
View a detailed itinerary of our South & Desert Tour 11 Days, Departs according to your party's dates
View a detailed itinerary of our 13 Day Sensuous Morocco: Food, music & other cultural delights, Dates: October 16 - October 28, 2015
Download and print our Tour Reservation Form
Read the latest Travel Tips
Learn more on facebook: https://www.facebook.com/moroccancaravan?ref=hl