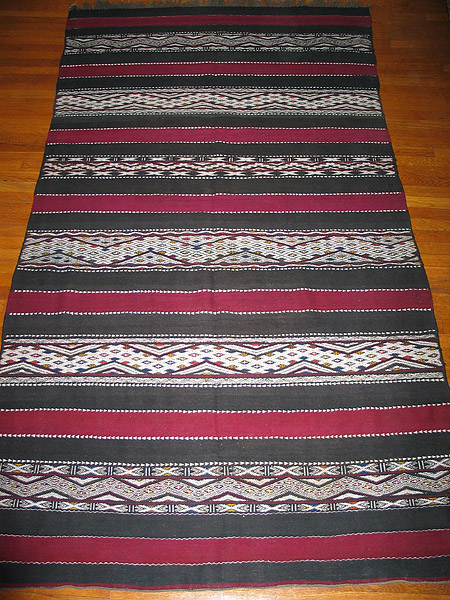 Fruit of the Atlas wall hanging
Size: 9'.4" X 4'.11" (Feet)
Status: Original
Handmade by Amazigh (Berber) women from the Atlas Mountains of Morocco. It is a handwoven from 100% wool. These flatweaves consist of traditional sets of patterned bands, delicately drawn geometric designs and several motifs reminiscent of women's tattoos found throughout Berber art. Excellent as wall hanging, screen, bed cover, sofa and or other furniture cover. Dry clean when needed.
One of a kind!

Quantity Available: 1
Price: $795.00