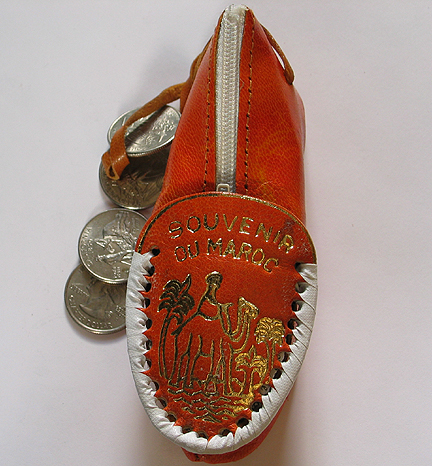 Orange Slipper Coin wallet
Size: 4 ¾ " L x 2" W x 1 3/4" Deep
This cute little leather coin wallet is made in Morocco from 100% leather and stamped with golden Saharan inspired design, it has the shape of a Moroccan slipper. This leather wallet could be used to hold coins. It is ideal to keep the coins together in purses and or have in the car to hold coins for parking or to give as a little cute gift. It is a cute item!

Quantity Available: 3
Price: $10.00