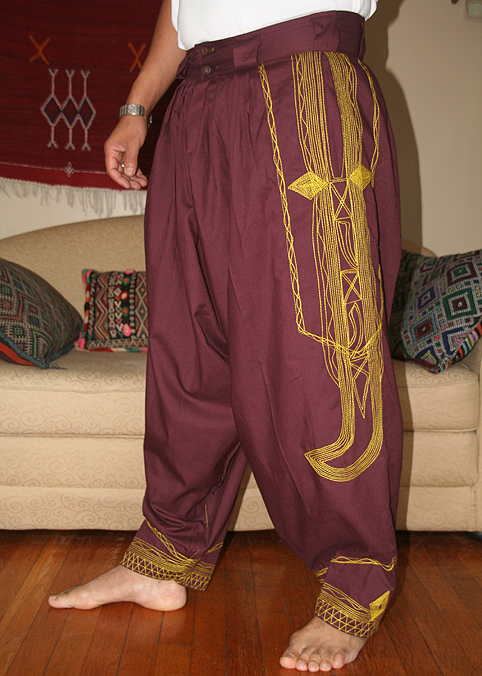 Unisex Moroccan Baggy Pants ID # 1233
These Moroccan baggy pants are comfortable. This style is mostly worn in the Saharan regions known for their hot summers. They are made of cotton and accented with gold embroidery. These pants are of flexible sizes and can be worn by persons with waists that are 32- 33 - 34 US standard. These pants are unisex and they can be worn with or without a belt. Wear them with sandals, slippers or with dress shoes.
Colors we have according to availability:
- Brown with gold embroidery
- Dark Brown with gold embroidery
- Bisque with gold embroidery

Made in Morocco
To order, add to cart and when you are checking out, under "Comments" type in the color you want.
Shipping cost will be adjusted up or down depending on your zip code, after we receive your order.


Quantity Available: 2
Price: $59.00