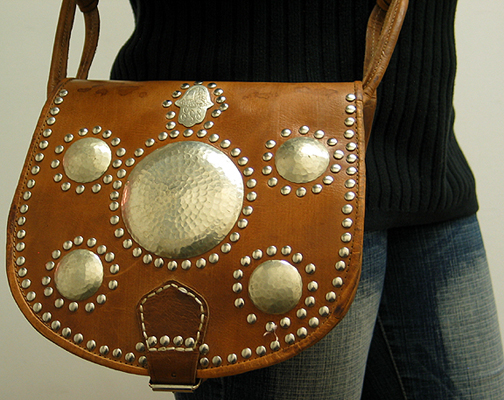 Leather purse ID #1259
Specially designed and handmade for Moroccan Caravan
Handmade in Morocco of pure leather and accented with and these beautiful hand hammered and hand mounted silver medallions and a beautiful hand engraved silver hand also called khamsa in Arabic. A khamsa is used in Morocco for protection against evil eye and brings good luck!
Size: 10"W x 9. 1/2"H
Leather strap: Adjustable to different lengths
Color: Brown
Only one available!

Quantity Available: 1
Price: $165.00