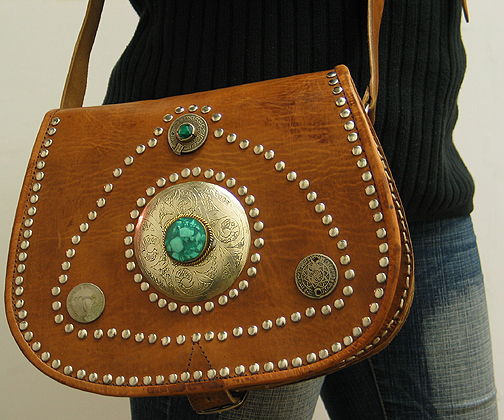 Leather purse ID #1260
Specially designed and handmade for Moroccan Caravan
Handmade in Morocco of pure leather and accented with a unique collection of hand mounted coins and centered with a beautiful hand engraved silver medallion.
Size: 11"W x 9. 1/2"H
Leather strap: Adjustable to different lengths
Color: Brown
Only one available!

Quantity Available: 1
Price: $165.00