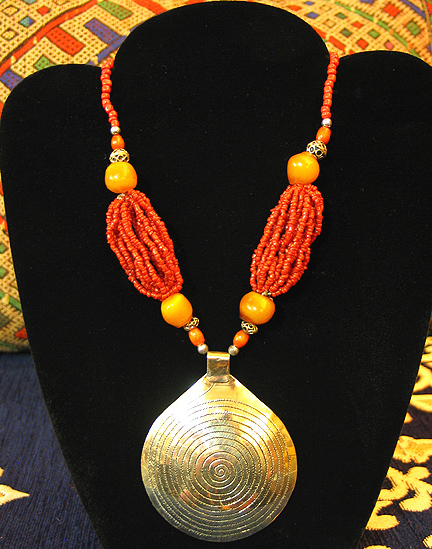 Spiral of life Necklace
This necklace is fun and has the beautiful warm colors Morocco is known for. It is artistically made of glass, resin and silver beads centered with a nice hand finished spiral of life pendant. It can be worn with formal and or casual wear. It really pops up and attracts the curious eyes to it!!
Size:
Overall length: It is 9" long on each side of the pendant, or 18" together
Pendant: 3 ¼" x 2 ¾"
Weight: 62 Grams
Only $6 s/h within the lower 48 states!!
Quantity Available: 1
Price: $75.00