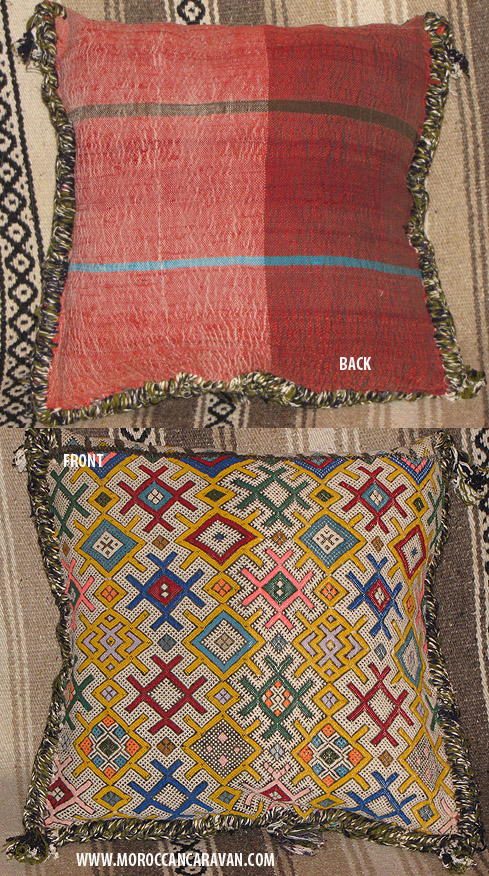 Handwoven Amazigh (Berber) pillow #239
Authentic handwoven pillow by the Amazigh (Berber) women living in the Middle Atlas mountain range of Morocco. This style of pillows have beautiful designs, some of them similar to Amazigh (Berber) women's tattoo motifs.
As a bonus, this pillow comes stuffed and sewn.
Materials: Wool and cotton threads.
Origin: Morocco
Size: 18" in length x 18" in width.

Quantity Available: 1
Price: $79.00