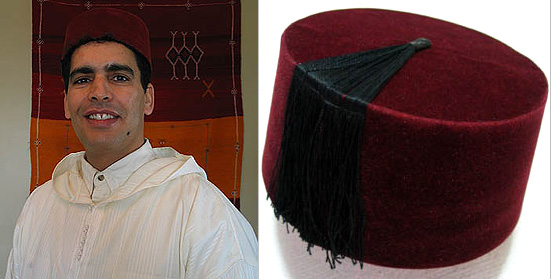 Moroccan Fes Hat
Authentic look
Standard size: large
7 ¼ (Head Size - 58Cm. or 22.3/4 inches around the head at the forehead level)
Height: 3 ¼ inches
We adjust shipping down for orders of 2 or more hats.

This authentic Fez hat with an elegant black silk tassel is handmade in Morocco from the city of Fes (Fez) which the hat is named after. This classy hat can be worn with different outfits especially with a jellaba (hooded gown) or with a gandora (hoodless gown) and slippers. This hat can also be worn with a shirt, baggy pants and slippers or sandals. When wearing this hat, position the tassels on the back of your head. Proudly wear it and keep the big smile.

Quantity Available: 19
Price: $15.00