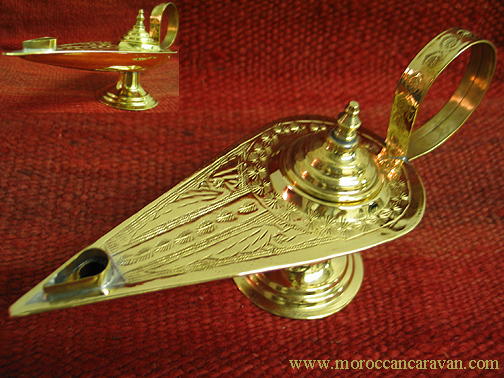 Alladin Lamp
Approximate size: 8.1/2" L X 4" H
This beautiful Alladin oil lamp is 100% handmade in Morocco. It is very nice!!
It has a cap that is removable to enable you to add oil to the lamp if you are to want to actually use it but use it safely. You could use your favorite scented oil and let the magic work!
It makes s a nice fun gift that the whole family could joke around!!
If the genie appears, better know what to say and do ;)
Please let us know by email or call if you need a larger quantity.
Quantity Available: 14
Price: $20.00