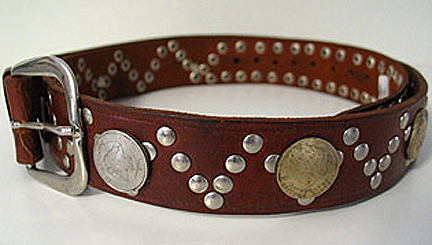 Moroccan leather coin belts









Available: BLACK with coins only
Approximate Size: 43"L x 1 1/4"W
Unique and exotic belts, They are made in the same style but each belt has a unique look. They are handmade in Morocco from genuine leather and a variety of coins including old coins.

We have other styles. Please email us to request a style.


Quantity Available: 5
Price: $65.00