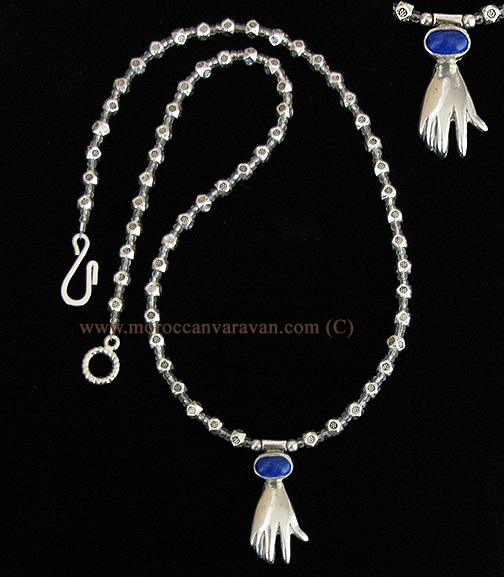 Hand of Fatima Khamsa necklace $10 OFF!!
Here is a unique and a special deal. Regular $75. You save $10.00
Designed by Addi Ouadderrou of Moroccan Caravan.
Length: 16" long (If you need a different length, not a problem just let me know by email sales@moroccancaravan.com)
Hand pendant size: 1" long
This necklace is made of an old beautiful and unique real silver hand also called khamsa accented with silver and glass beads. The motif of the hand or khamsa is symbol of good luck and protection against envy or evil eye.
Only 2 available!!
Quantity Available: 2
Price: $65.00