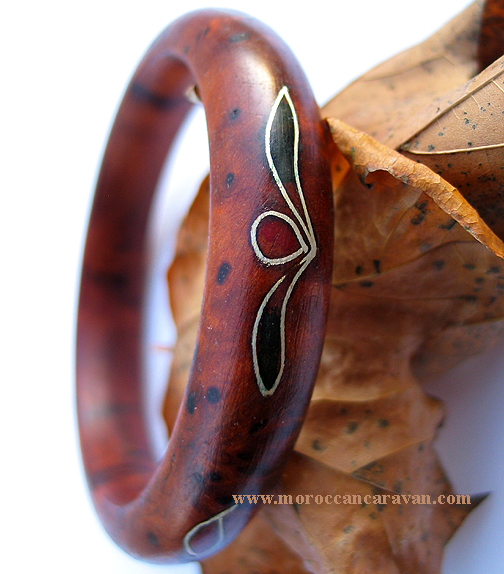 Handmade wooden bracelet ID #458
Circumference: 8"
Inside Diameter: 2.7"
Thickness: ¼"
This bracelet is handmade from thuya wood. Thuya is related to cedar and has a wonderful aroma and only comes from Morocco. This bracelet has silver and enamel inlay. Get one 1 or few and enjoy them around your wrists or if you can get them up to your arms, this bracelet could be worn as an arm bracelet. It also makes a nice perfect gift!

Quantity Available: 17
Price: $16.00