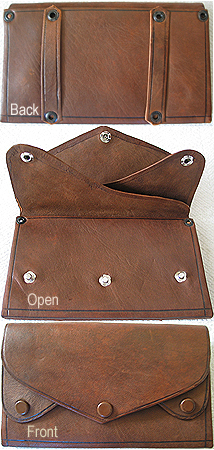 Brown Moroccan Wallet $5 Off
Was $20.00 and now it is $15. You save $5.00
This wallet is 100% handmade in Morocco from genuine leather. This wallet has 5 compartments. It fits very well in purses, pockets and or it could be attached to a belt.
This wallet measures 6" L X 3 ½" W.
Quantity Available: 1
Price: $15.00