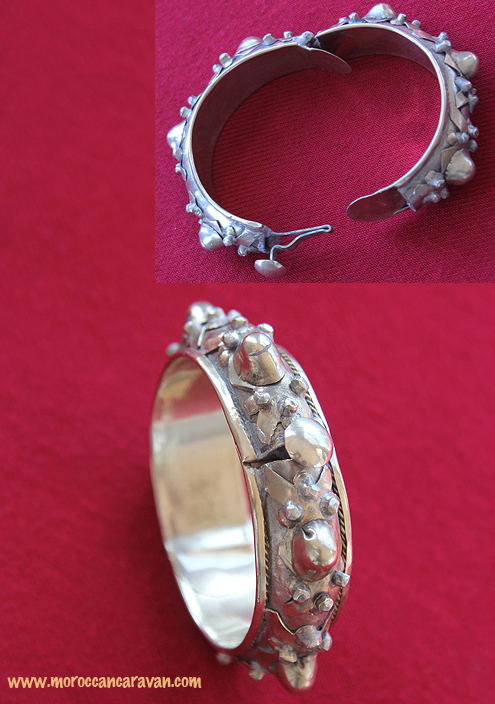 Collectible Saharan Bracelet
Origin: Morocco
Dimensions in inches:
Width: A little over ¾"
Interior diameter: 2.1/2"
Exterior diameter: 3.1/2"
Interior circumference: 8"
Status: Antique
This is an antique silver bracelet from Southwestern Morocco. It is a style that is unique to this Saharan region and also can be found in Mauritania because the Saharan tribes share common culture. It would have been worn by Moroccan Saharan women to show off their wealth during special events. During the traditional dance called Guedra, this bracelet is well seen while dancers use their hands. This bracelet has pointed projections. Every surface of the bracelet has beautifully carved detail and raised knobs. It is in a perfect condition and is definitely a collectible piece.
Free S/H and Insurance!

Quantity Available: 1
Price: $285.00