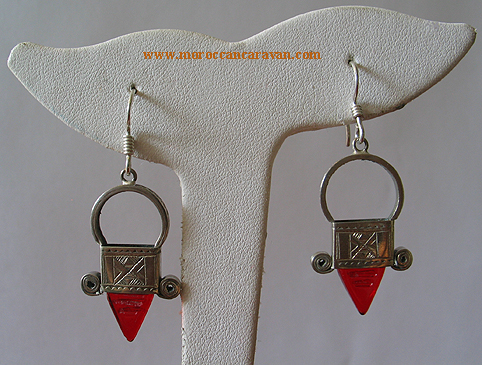 Touareg Earrings- Red ID #591
These earrings are handmade in the Sahara from engraved silver and Ingal which are traditionally worn among the Kel tamachek or touaregs and are the materials of classiness in this society. They truly show the Touareg silversmith's skills.
Note that the earrings available have shorter glass than what's shown on picture.
Quantity Available: 2
Price: $25.00