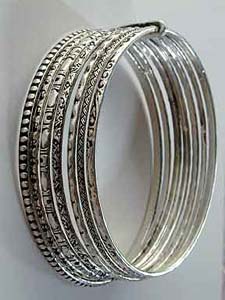 7 silver bracelet set $10 OFF
Was $55.00. You save $10.00
This very fun set of 7 bracelets has different motifs on each bracelet and can be worn together or partially. Not pure silver but they are very nice looking bracelets.
9 inches in circumference around each bracelets. Equivalent of about 3 inches in diameter.

Quantity Available: 6
Price: $45.00