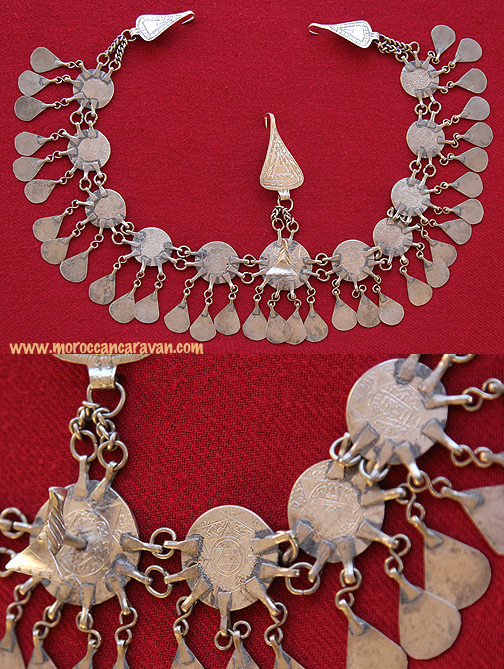 Collectible Silver head piece
Length: 23"
Origin: Hand made in Morocco from old silver coins and tribal silver. The silver coins are commonly called Hassani or Azizi. These names are given to them since most were minted during the reign of the Sultan Moulay El Hassan (1873-1894 A.D.) and his son: Abd-el-Aziz (1900-1908 A.D.)
In the case of this head piece the Islamic date shown 1321 would be the equivalent of 1901 which makes it a Azizi antique silver coins, Abd-el-Aziz (1900-1908 A.D.)
This is a ceremonial head piece that is used during weddings of the Amazigh (Berber) Ait Atta, Morocco.
One of a kind!


Quantity Available: 1
Price: $1,250.00