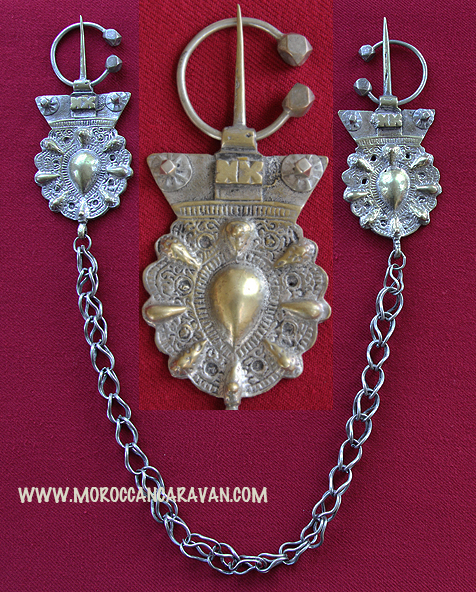 Collectible Ait Atta Fibula
Origin: Morocco
Size in inches:
Overall Length from end to end: 34"L
Fibulas/Broaches: about 7"L x about 3"W
Status: Antique
This fibula set is a very rare piece that would have been worn by Berber women from the Aìt Hadiddou, ethnic group in the Central High Atlas Mountain Range. It is made of Silver nickel. Fibulae were practical, holding a woman's wrapped toga-like garment together at her shoulders. The triangular portion of the broach is also believed to protect from the evil eye and were delicately carved with geometric and floral motifs. These fibulae are in perfect condition and are definitely museum-quality pieces.
One of a kind!!
Quantity Available: 1
Price: $1,895.00