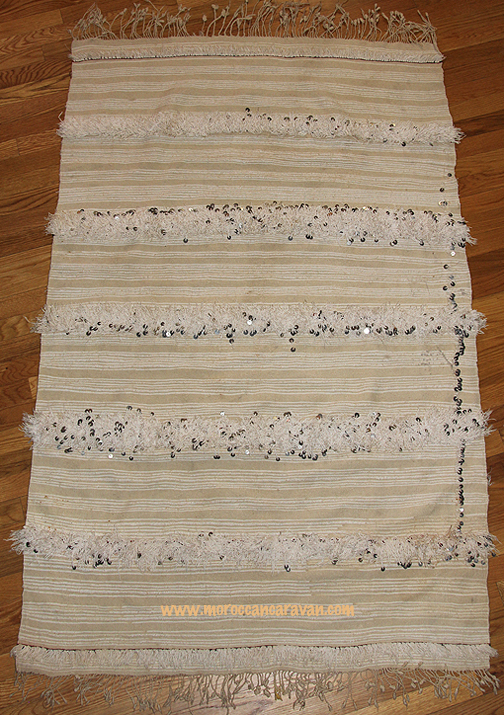 Collectible Beni Mguild Shawl
Origin: Morocco.
Technique: Hand woven primarily with wool and some cotton on an upright loom by the Amazigh (Berber) women of Ait Mguild or Beni Mguild in Morocco. This beautiful flat weave consists of traditional rows of tassels accented with sequins on the front and patterned bands with geometric designs or motifs reminiscent of women's tattoos, found throughout Amazigh (Berber) art on the back side.
This textile is used by women as a shawl to cover with against the cold and also for special events.
Size: 69"L x 44" W
One of a kind!

Quantity Available: 1
Price: $495.00