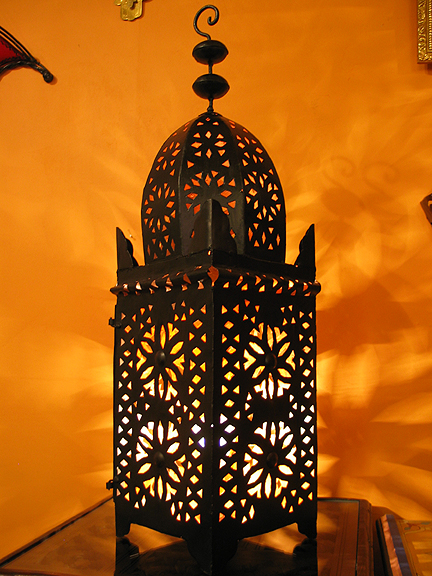 Wired Minaret Lantern $10 OFF
30"H X 9" Sq
This beautiful lantern is 100% hand made in Morocco exclusively for Moroccan Caravan from hammered and hand punched iron. It can be used in the US with candles to throw dancing shadows on the surrounding walls.
This is perfect to decorate indoors, or in a garden in a patio, or an entranceway or give some spice to your office! Treat yourself and add an exotic accent to your home.

Quantity Available: 15
Price: $165.00