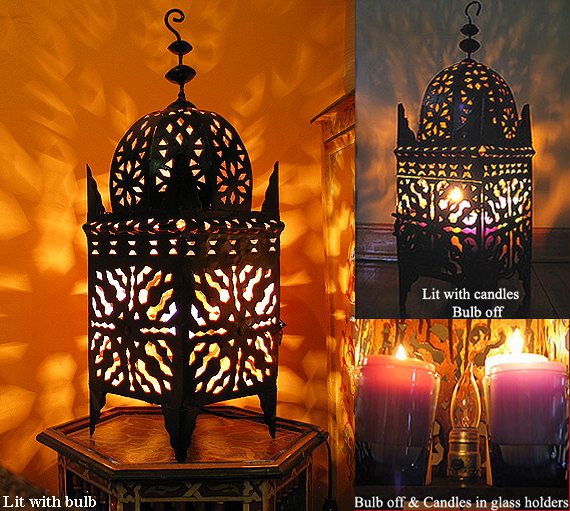 Large kasbah lantern $10 OFF
was $175.00
Size including handle: 25"H X 9" Sq
This beautiful lantern is 100% handmade in Morocco from hand hammered and hand punched iron. This is perfect to decorate indoor spaces, outdoor covered patios and or entrance ways. IT will add an exotic accent to your home.
All you have to do is just place candles in. Recommended to use candles in clear glass container to prevent wax from getting on the lantern. A few of them always make for a fantastic ambiance!

Quantity Available: 20
Price: $165.00